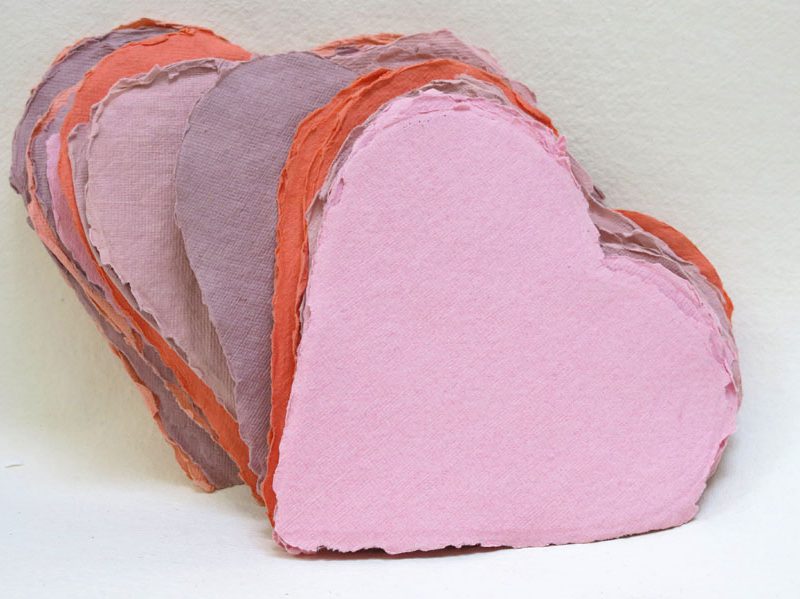 For decorations, invitations,weddings, Valentines …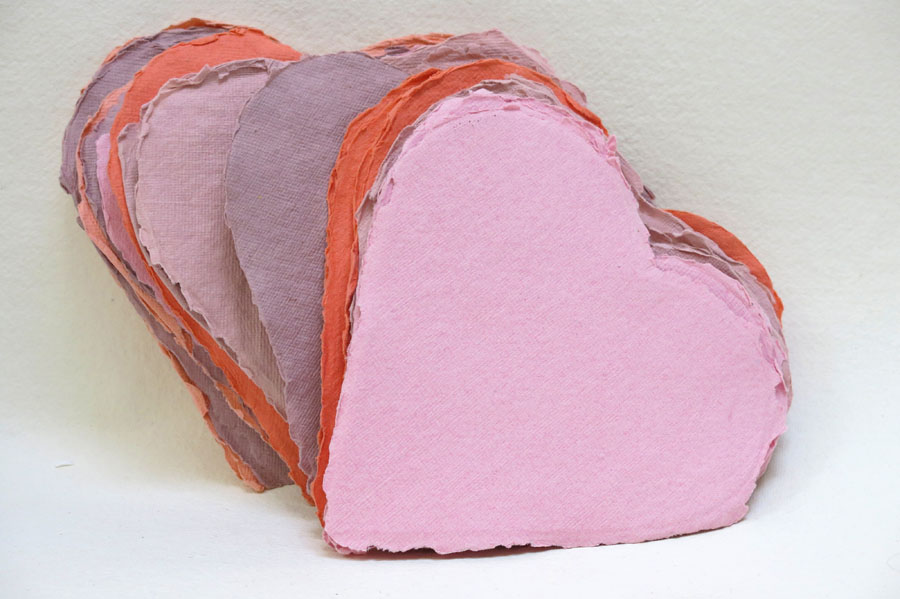 These papers are made in the shape of a heart, not simply cut out from a bigger sheet. They are made by stitching an aluminium rod formed into a heart shape onto the mesh surface of the paper mould. Each heart is slightly different (as it should be) and each one has a natural deckle edge.
Paper hearts come in white or in packs of five shades of pink. The surface is medium-rough. The larger size is 15cm across; the new mini size is 7cm across.
Sold in packs of 20 paper hearts, or 5 paper hearts and 5 envelopes. See our online shop.
Big Paper from Bhutan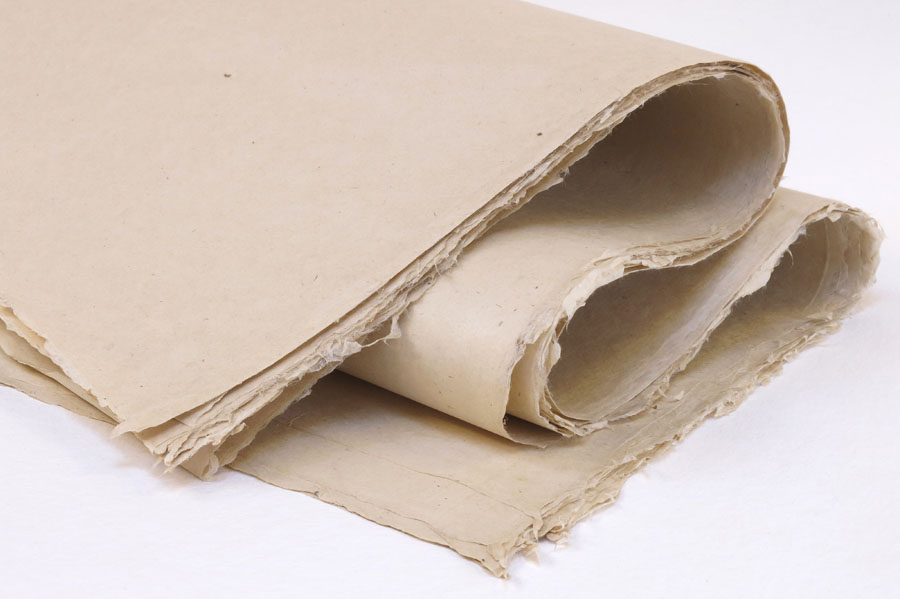 On our last visit to Bhutan we met Mr Kandu who had trained in Japan in the art of making the suketa paper moulds used in Japanese nagashizuki  papermaking.  Nagashizuki is a dipping and layering technique of sheet forming.  He has made for us the largest size of paper made by this technique we have yet seen, measuring 830x1250mm – that's nearly three feet by just over four feet.
We have two versions of this paper, one made from the softer, more delicate mitsumata fibre, the other from the harder, high growing fibre called denak, a Bhutanese variety of lokta.