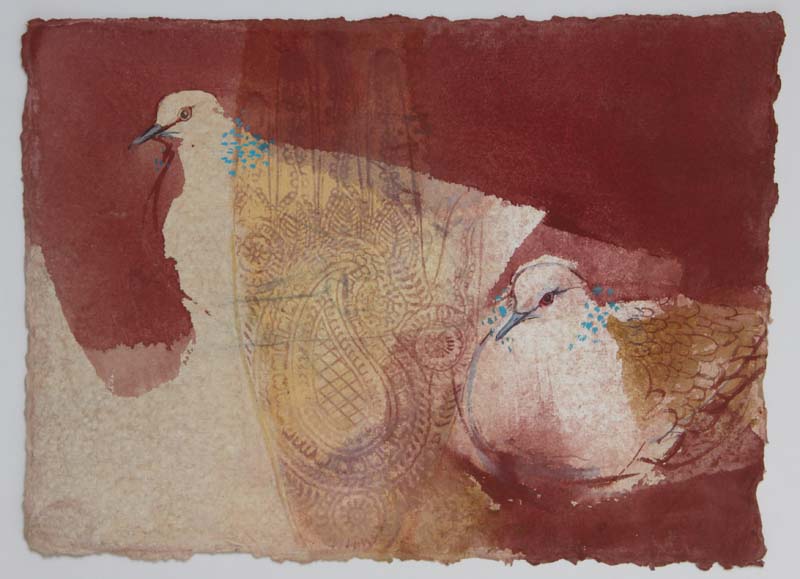 The RSW (Royal Scottish Society of Painters in Watercolour) is an artist led, Scottish Charity that exists to promote the art of watercolour painting in Scotland and beyond. Our Royal Patron is HRH The Prince Charles, Duke of Rothesay.
Many of our members enjoy working on Khadi papers. Shortly after the earthquake hit Nepal in April 2015 one of our members suggested we raise funds by producing a body of work for sale at our Annual Exhibition. This way, we can try to help, in the best way we can, support the people who make the paper we use and the wider community. We are delighted to have 40 paintings, all produced on A5 cotton rag Khadi paper.
This year will be our 135th Annual Exhibition. As well as showcasing works by leading and emerging Scottish watercolour artists we will be presenting a selection of paintings by artists from Italy, Spain, Belgium and USA. Our invited artists are Stuart MacKenzie RSA and Peter Randall-Page.
RSW Winter Annual Exhibition 27 Nov-12 Dec 2015
Upper Galleries, RSA Building, The Mound, Edinburgh
The images below are courtesy RSW, copyrights the artists.
Note from Khadi
"Khadi Papers have been working with papermakers from Nepal and India for more than 25 years.  The Nepalese papers are made from the fibre of lokta, a plant that grows above 3000 metres in the Himalayan forests.  Lokta is a renewable resource and its cultivation provides much needed employment in the hill areas.  The people of this region have endured incredible hardship – ongoing political unrest, a decade long civil war, and this year a catastrophic earthquake.  Here in the UK we have much to learn about resilience and fortitude from the people of Nepal."
Nigel MacFarlane