BUY KHADI PAPER ONLINE Colour Lokta Papers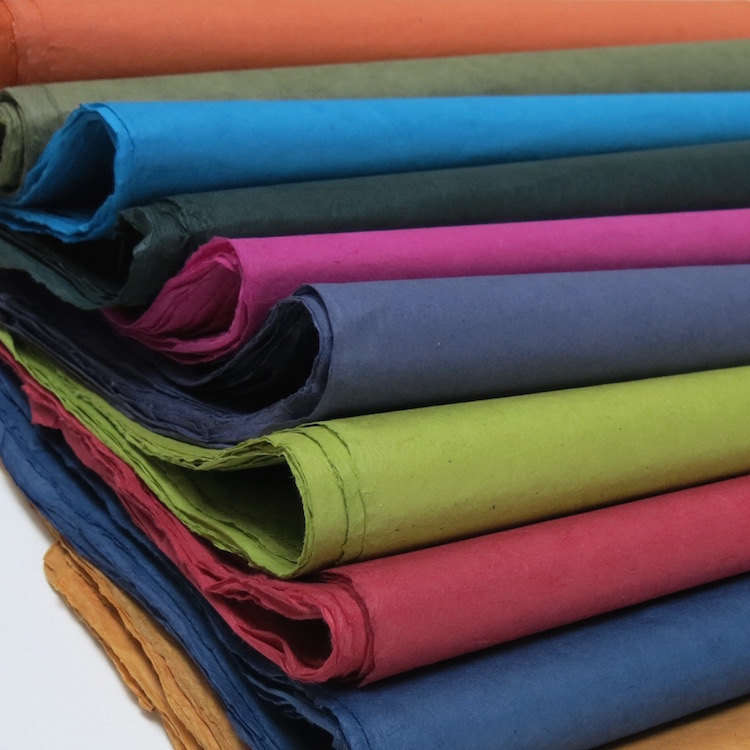 Handmade mountain papers from Eastern Nepal. These papers are made from the bark fibre of lokta, a plant which grows above 3000 metres in the Himalayan foothills. This is a renewable resource and the fibre collection and paper manufacture create valuable employment in the hill areas. The dyeing is done in the Kathmandu valley using dyes which meet current EU standards on effluence and toxicology.
These papers are not absorbent and can be used with pen and ink for calligraphy, for collage or for wrapping. All the coloured lokta papers are vegan.
You can buy just one sheet of any one paper but overall you must buy a minimum of 20 sheets selected from any of the "By the Sheet" papers.