BUY KHADI PAPER ONLINE Hardback Books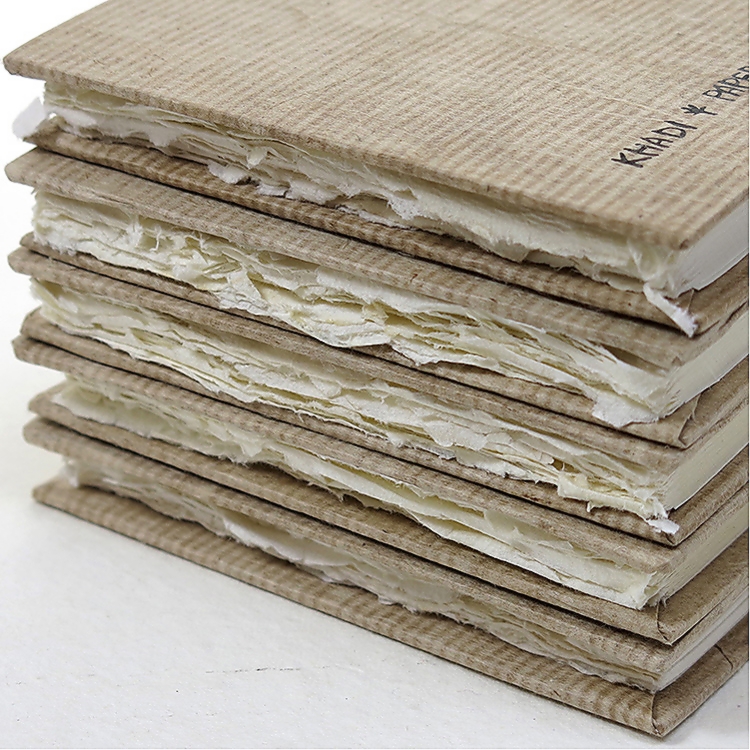 Hardback books are made with handmade paper from 100% long fibred cotton rag. For watercolour and all painting and drawing media.
Paper: 32 pages, 210gsm.
Acid free, with a Rough or Smooth surface.
One deckle edge.
Surface and internal sized with gelatine.
Book cover: Tsasho paper.
Section-stiched binding.