BUY KHADI PAPER ONLINE Himalayan Paper Sheets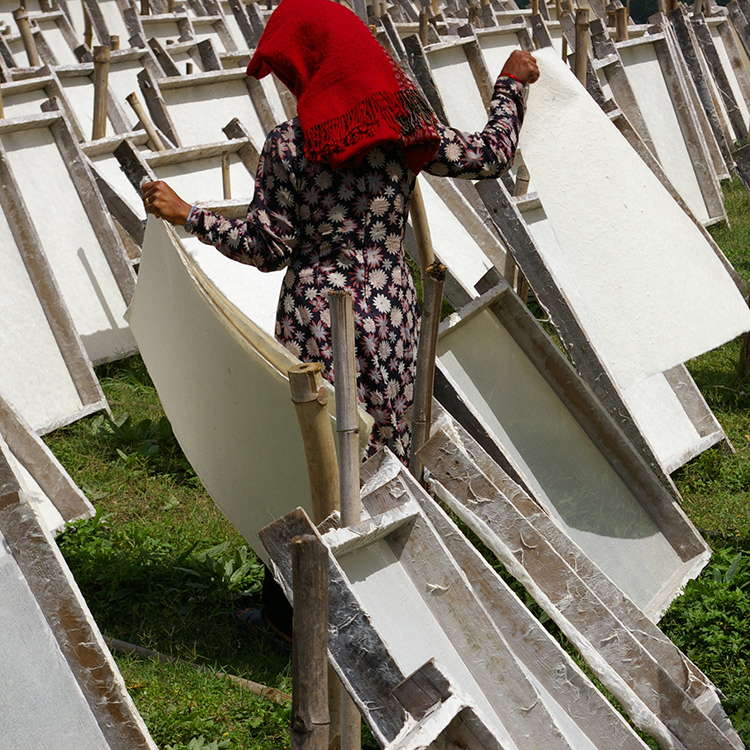 Artists' handmade papers made from the bark of lokta or mitsumata, native plants from the Himalayan foothills. This is a renewable resource. Plants are cropped above ground level and can be reharvested after 3-4 years. The papers are made using the Japanese nagashizuki method. For more information see ABOUT THE PAPER.
For drawing in ink, calligraphy and printmaking.
You can buy just one sheet of any one paper but overall you must buy a minimum of 10 sheets selected from any of the "By the Sheet" papers.