BUY KHADI PAPER ONLINE Himalayan Paper Packs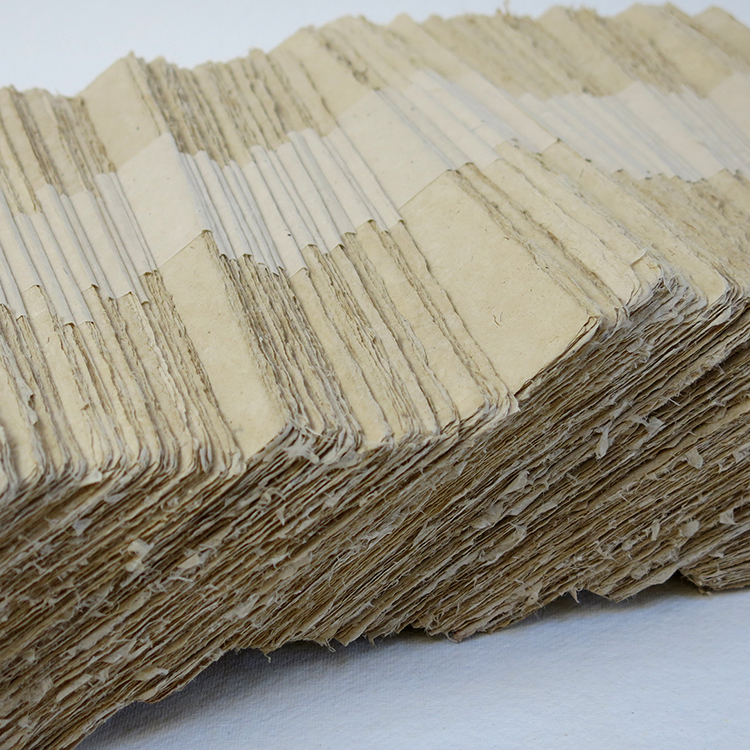 Artists' handmade paper from Jungshi, Bhutan.
This paper is made from 100% pure high grown denak fibre from the remote Eastern Himalayan forests.  This is a renewable resource.  Plants are cropped above ground level and can be reharvested after 3- 4 years.
Acid free. Smooth surface. For gouache, pastel, ink and all drawing media.
Light toned natural fibre. Substantial 180gsm paper. Vegan.
Sold in packs of 5 sheets.