BUY KHADI PAPER ONLINE Paper Hearts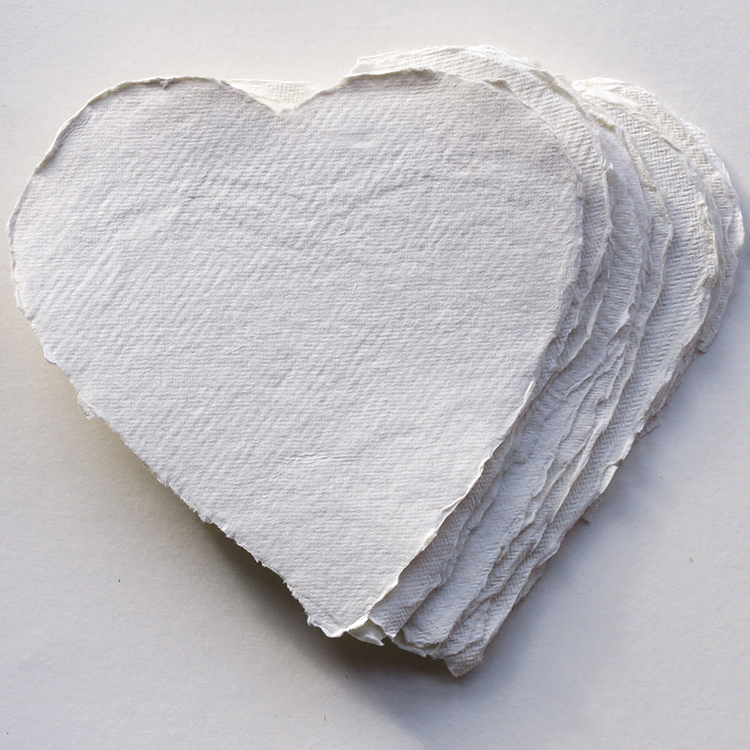 These papers are made in the shape of a heart, not simply cut out from a bigger sheet. They are made by stitching an aluminium rod formed into a heart shape onto the mesh surface of the paper mould. Each heart is slightly different (as it should be) and each one has a natural deckle edge.
For decorations, invitations, weddings, Valentines … use them for place settings or hang them from a Christmas tree.
The paper is natural white cotton. The surface is medium-rough. The larger size is 15cm across; the new mini size is 7cm across.
Sold in packs of 20 paper hearts, or 5 paper hearts and 5 envelopes.