BUY KHADI PAPER ONLINE Khadi Cotton Papers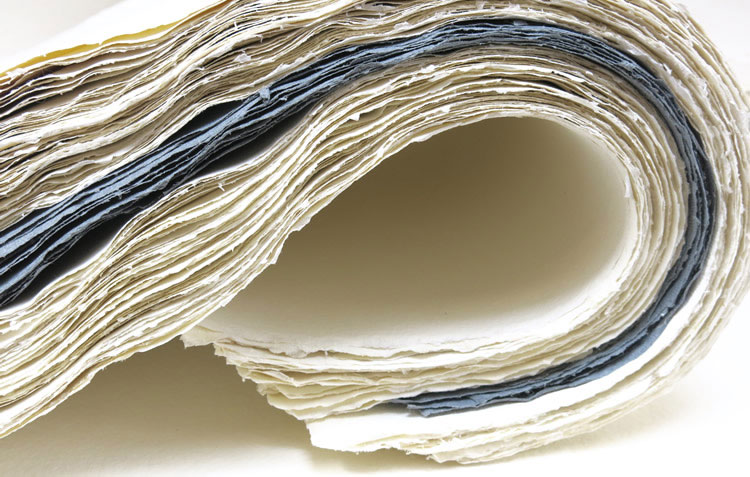 Artists' handmade papers from Khadi Papers India, made from 100% long fibred cotton rag.
Internally sized with neutral pH size. Tub sized with gelatine. Acid free. All have a rough surface.
For watercolour and all painting and drawing media. For oil painting prime with acrylic gesso.
At Khadi we make the largest tub sized rag papers made anywhere in the world.
Hello. Due to lockdown in India our next shipment will arrive early September. Until then our online shop will be closed. Have a great summer. See you in September!