BUY KHADI PAPER ONLINE Thai Papers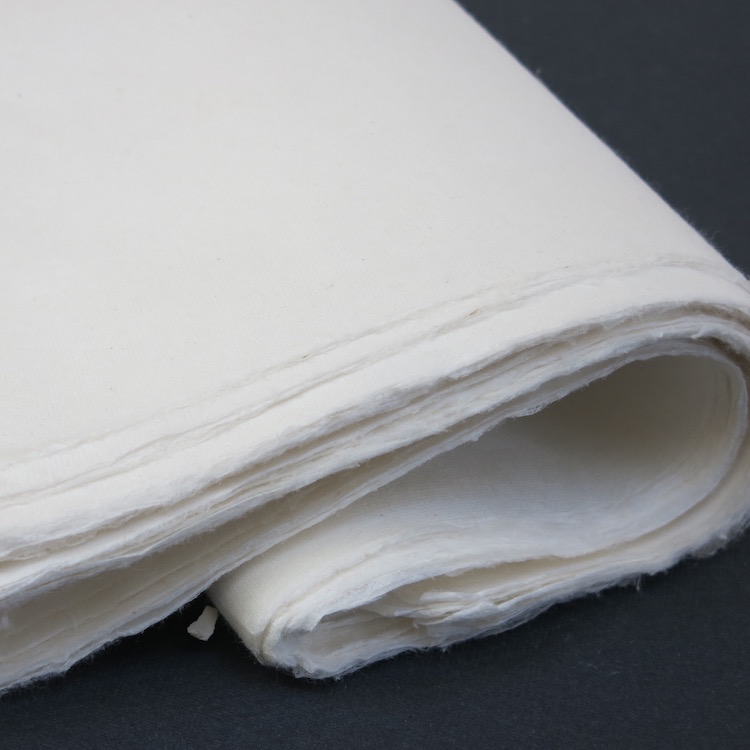 Handmade in Northern Thailand from the white inner bark fibre of the Paper Mulberry tree called ton saa in Thai. This fibre is also known by the Japanese nam kozo.  In Thailand these papers were traditionally layered and waxed to make paper umbrellas.
These are very fine light weight acid free tissues for use in paper conservation,  printmaking and other art applications.
The smaller sizes are in packs of 50 sheets, the large size in packs of 25.